Bass Boats & Fishing Boats for sale in Lakefield, ON
At Town & Country Marine we carry a robust inventory of new and used Fishing Boats in the heart of the Kawartha Lakes, Lakefield, Ontario. Carrying two of the industries top Brands Tracker and Nitro.  Town & Country Marine's friendly sales and service team has the knowledge, skills and brands you trust to make your fishing/tournament season the best one yet!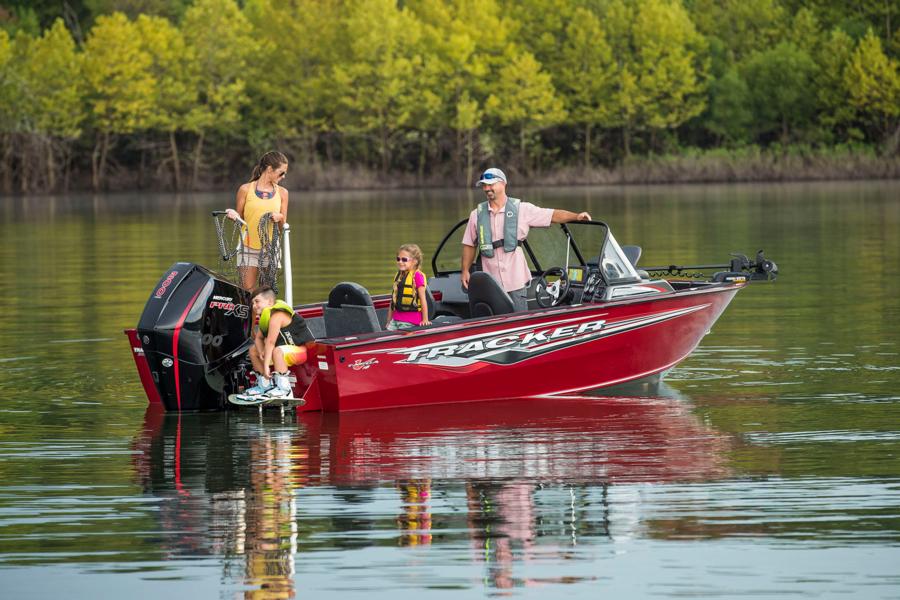 Any boat can be a fishing boat where you can throw a pole over the side and catch a fish. But, boats centered around fishing are made to improve your fishing experience and land more fish with casting decks, low free board, technology, live-wells and shallow water capability.  There are 4 main types of freshwater fishing boats: Bass, Deep-V, Center Console and Fish N Ski. Ranging from 13 to 30ft with various size engines and features there is a fishing boat for everyone! 
Bass boats are for the angler looking to fish shallow areas and too gave the maximum amount of room for casting and storing your gear. Deep-V boats are made for big water with deep water and wave capability. These boat excel in trolling and crashing through the big waves to reach your next fishing hole. Center console's tend to be found more in big water situation such as the great lakes. But, more and more small center consoles are emerging from the market to provide a deep sea walk around feel and rough water capability in a much smaller package suited for Ontario's lakes. Fish N Ski boats are the ultimate crossover cottage boat for the Angler with a family who likes to do a variety of on water activities with a focus on fishing.